Robert, The Ironman Athlete
It was 1979. Robert had just left the Air Force, taken his G.I. Bill, and was freshly back in college on the day he found himself reading the now-famous Sports Illustrated Article that detailed these crazy endurance athletes attempting to undertake the three toughest Honolulu Endurance Events all in one day.
More specifically:
1. The Honolulu 2.5 mile Rough Water Swim
2. The Honolulu 112 mile Around the Island Bike Ride
3. The Honolulu Marathon
The article had caused national debate concerning who was the fittest of the bunch: the competitive swimmer, the competitive bicyclist, or the competitive distance runner. And national newspapers reported that ABC's Wide World of Sports was going to cover it. Robert immediately knew he had to be a part of it, and so in August 1979 during his senior year in college, Robert began training for the January 1980 Honolulu Triathlon.
Robert's initial idea was to train like a Pararescueman would train. And since he didn't own a bike, he borrowed one. But in those days competitive bicyclists didn't ride on the streets of Tulsa, Oklahoma, what with the shoulder-less roads. His solution was to balance the bike on some stationary rollers he found at a bicycle shop and train next to an indoor pool. He also joined the University Cross Country Team.
As the race neared, Robert began planning for the bike he'd use in Honolulu. He was now back in his home of Southern California, so drove over to the Schwinn bicycle distribution center in Diamond Bar and asked to speak to the general manager. Robert showed him the article and asked him to read it. The GM did, and then looked at Robert and said, "You aren't going to attempt this, are you?" Robert told him he was, but that he didn't have a bike. He suggested Schwinn sponsor him with a top-of-the-line Schwinn Paramount bicycle. Schwinn boxed up a new one for the flight, gave him a handful of t-shirts, and said, "Wear the shirts, do a good job, and bring it back when you're done." It was a handshake deal. The bicycle had toe clips, and was Schwinn's newest and lightest frame, which by today's standards was really heavy, and neither arrow bars nor had helmets had been invented yet. But it worked. And he completed the race.
After that first Ironman, Robert took 20 years off to raise his 5 children. But he never forgot and always planned to return. And on his 50th birthday, he decided it as time for a comeback. In honor of that first Ironman, Robert purposely neglected to purchase a bike. He instead borrowed one – for the next 8 Ironmen that is, including South Africa and Western Australia.
For the 10th Ironman, Hank Iglesias at Edge Cyclery in Lake Forest, CA. made a bike for Robert out of used parts from his bike shop. And Robert has ridden it twice now. To keep with tradition, Robert has never ridden a bicycle even one day before an Ironman, which many think is crazy. When Robert slides his shoes into his the bike's pedal clips for the event, it is the first time in a year or two to have ridden.
The night before the 2015 Ironman in Mexico, Robert was hit head on by a car as he was adjusting his bike seat on the street in front of the bike shop. Needless to say, he did not make it to Mexico. He also missed it in 2016 because of shoulder surgery. But in 2017 he was back, having a mere 3 weeks to train after completing SEALFIT's Kokoro 50 Hour Endurance Challenge.
Robert doesn't see himself as a Triathlete. Rather, he sees himself as a guy who one day a year likes to test himself to see if he is still in good enough shape to complete an Ironman. His training routine consists of swimming only one month before the event and running on indoor tread mills to save his surgically repaired knees. And then a couple of weeks before the event itself, Robert heads out to the streets to get his hips and legs ready for the asphalt. These and many other reasons are why Matt Fitzgerald of Triathlete Magazine wrote the December 2009 article about Robert, entitled "The Most Interesting Triathlete in the World."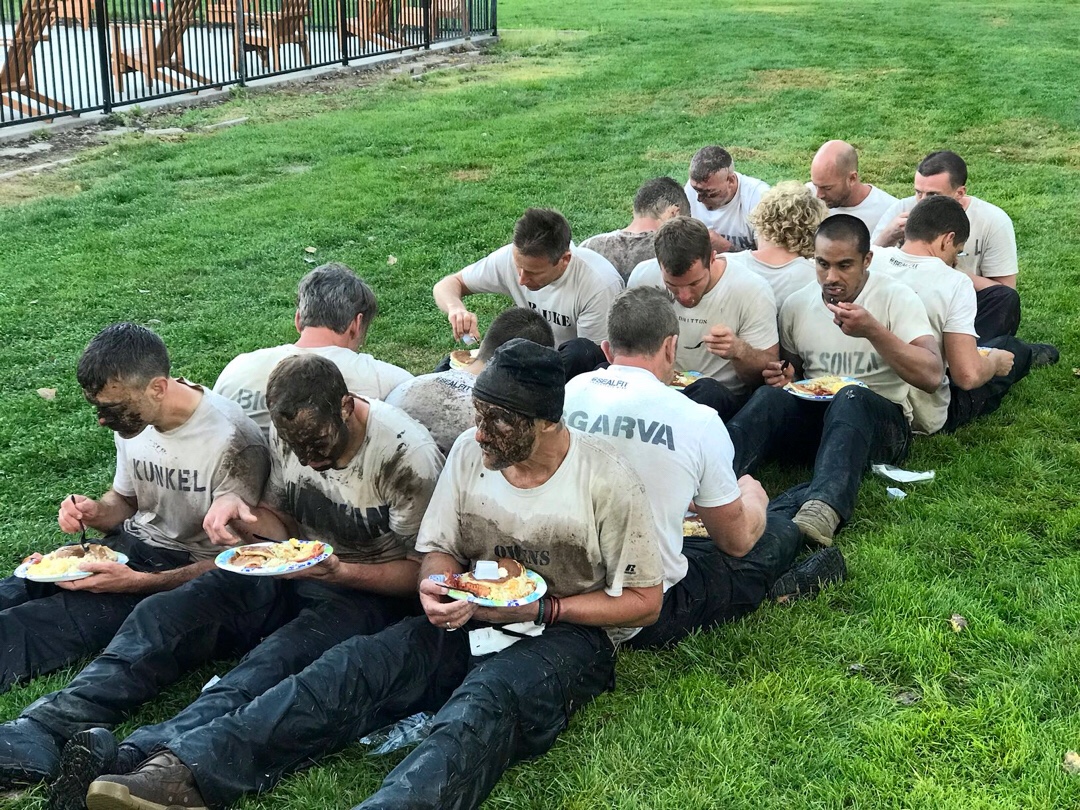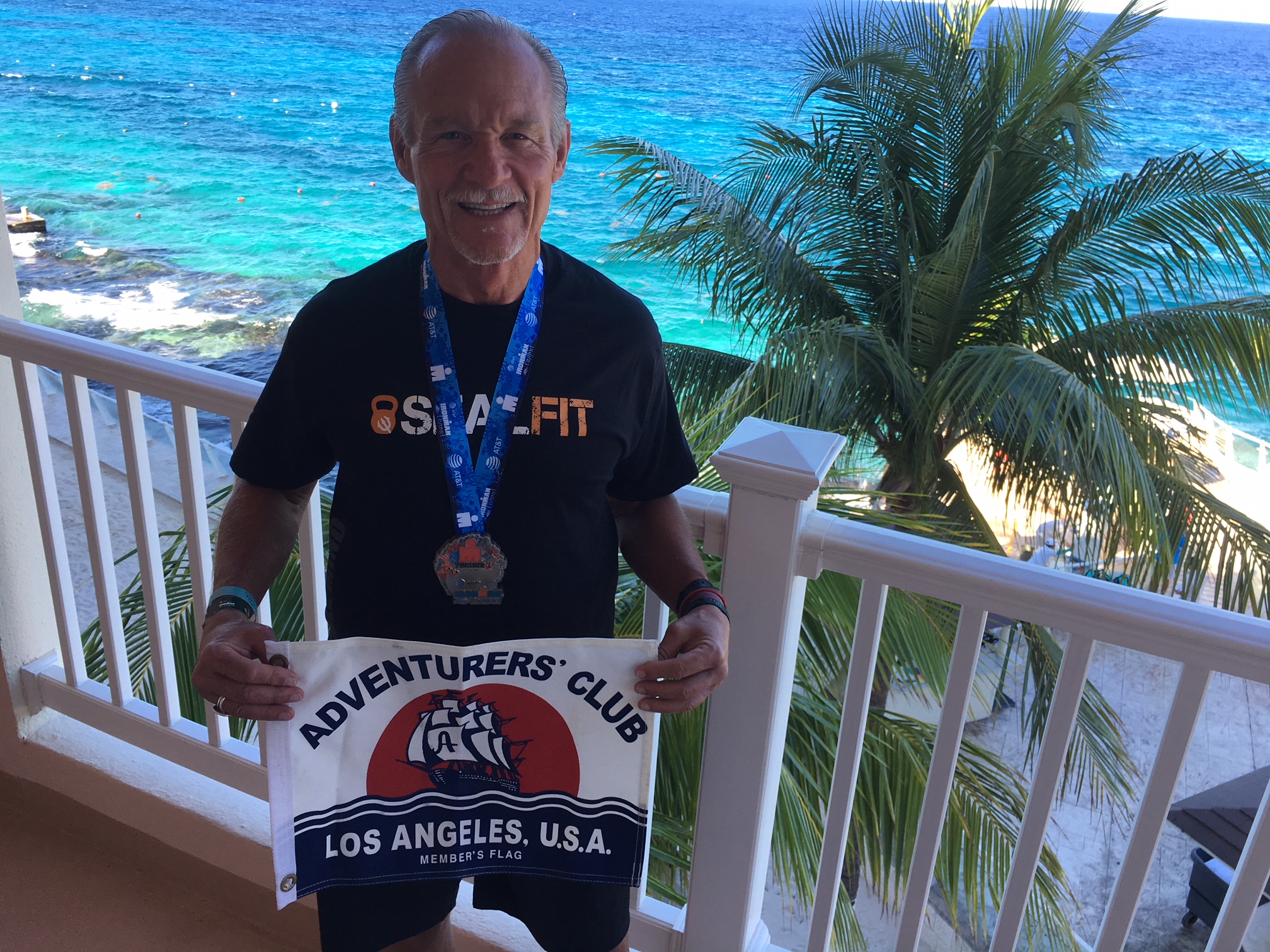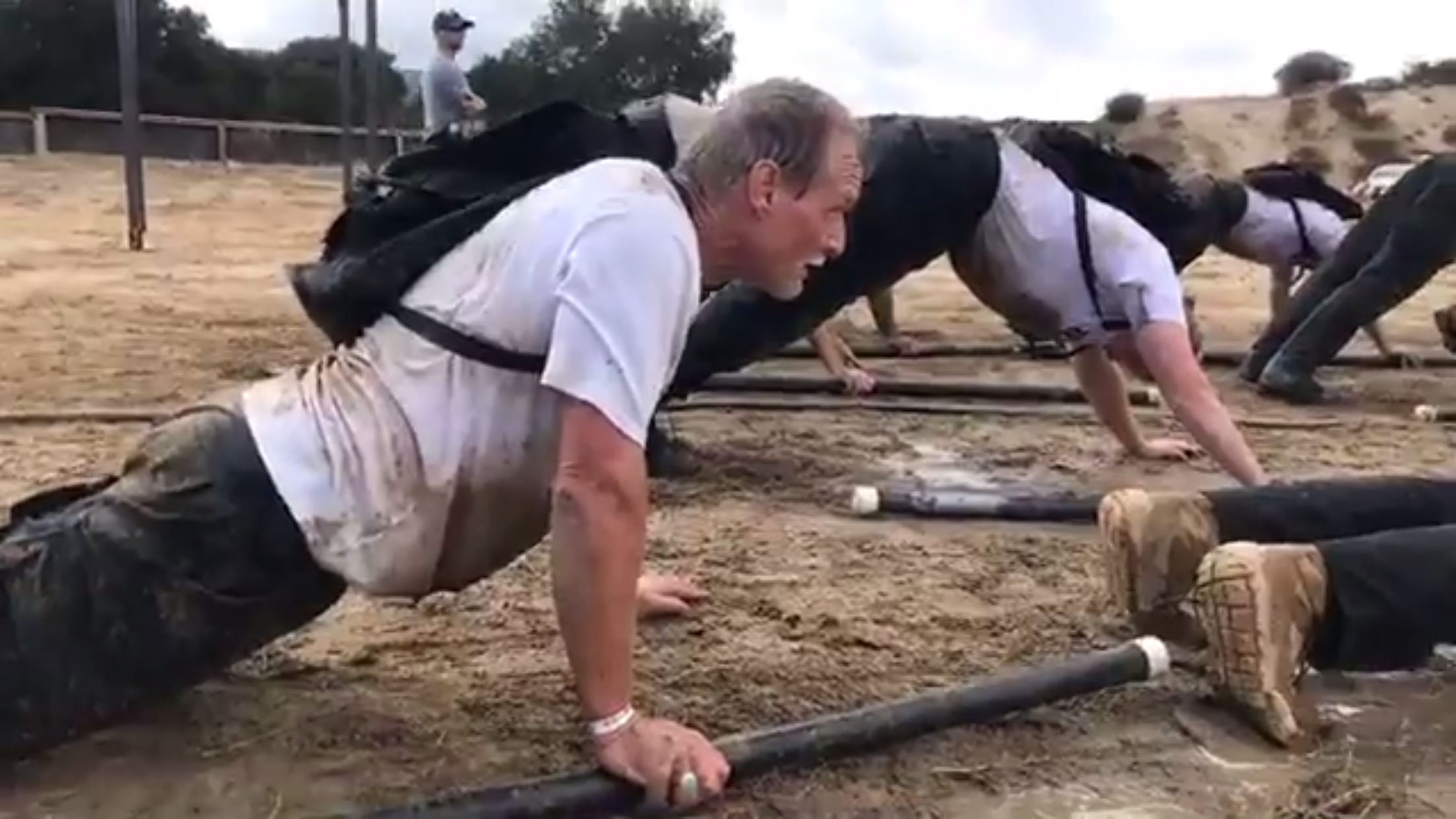 Accomplishments
Robert is one of the most unique individuals in the world. A mere four days before his 66th birthday, Robert took on the SEALFIT's Kokoro 50-Hour Challenge, originally created to train Special Operations Candidates. He was the oldest of the group by 25 years to finish, and at the same time became the oldest to ever complete the challenge, for which he was awarded the "Most Advanced Age Ever Award" by SEALFIT.
Some of Robert's many athletic accomplishment include:
Trained under legendary US Olympic swim coach Jon Urbanchek

Raced outrigger canoes from Long Beach to Catalina with the Dana Point Outrigger Club

Worked as a lifeguard in San Clemente, CA

Graduate of

U.S. Air Force Special Operations School as Pararescueman, the Air Force equivalent of a Navy SEAL.

Attempted a winter ascent of Mt. McKinley in Alaska – blown off at 14,300' in 80 mph winds (-100 degree wind chills)
Completed 12 lronman Triathlons
Completed "The 300 of Sparta" – A 238-mile endurance race across Greece May 2017 from Sparta to Thermopile in 8 days.
Sailed across the Atlantic from Spain to U.S. Virgin Islands
SEALFIT's Kokoro: 50-hour Challenge - A Navy SEAL-style Hell Week
Survived raising five wonderful children